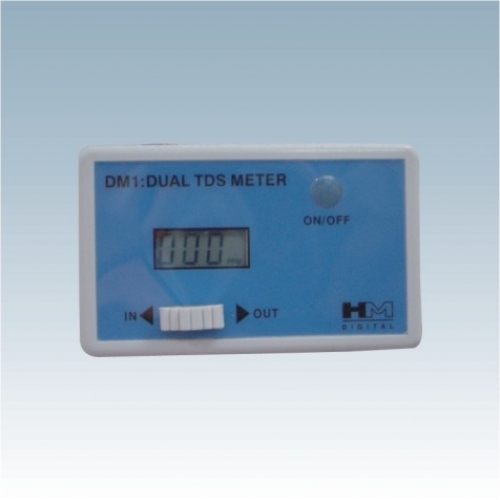 TDS METER ONLINE
Product Description
TDS METER ONLINE

* Ideal for commercial use. Includes a carrying case with belt clip.
* Highly efficient and accurate due to its advanced microprocessor technology.
* Hold Function: saves measurements for convenient reading and recording.
* Auto-off function: the meter shuts off automatically after 10 minutes of non-use to conserve batteries.

DM1 dual Online meter displays TDS levels of feed water and product water. Shuts off automatically after 10 minutes. Dual range 0-9990 ppm (from 0-999 ppm with resolution of 1 ppm; from 1000 to 9990 ppm resolution is 10 ppm). Factory calibrated with a 342 ppm NaCl solution. Can be recalibrated with mini-screwdriver. Includes two John Guest fittings.
Trade Information
Ready to stock Per Week

14 Days