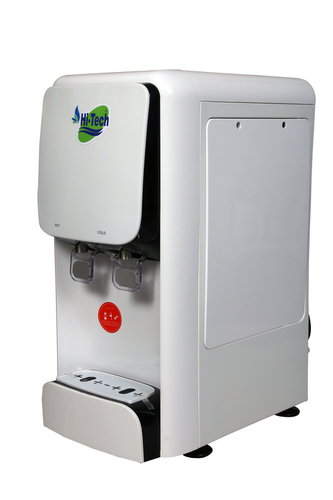 Fusion CT RO + Hot & Cold Water Purifier
Price And Quantity
Product Specifications
Product Description
Fusion CT RO + Hot & Cold Water Purifier
Features:
Stylish design to match contemporary kitchen and break room decors.Hot Temp and Cold. Stainless steel tank . Indicator lights for hot and cold, andBeautiful Soft Night Light
Purificationsystem
PRE-SEDIMENT-The foremost unit of an elaborate water purificationsystem. The filter separates water from big parcels of the size 5 Micron suchas rust, mud, debris & dirt, and impedes the impurities
SEDIMENT -The 2nd stage of a water purifier's mechanics. Filter isdesigned to eliminate suspended solids sized around 10 micron. A sedimentfilter essentially functions like a net that traps unwanted unseen contaminantsas water flows .
CTO FILTER-3rd level in a comprehensive water purification system.Removes contaminants that form chemical bonds with Carbon such as Chlorine andolale Organic Compounds and other harmfulness . Puts an end to foul odour andunpleasant taste of the water.
RO MEMBRANE FILTRATION-RO Filter is able to remove over 0.0001micron meter impurities such as heavy metallic substances, ionized substance& micro-Organisms , salts, ions & pathogens.
POST CARBON- Removes chlorine, tastes, and odors to improve thequality of your drinking water.