Under Sink Water Purifier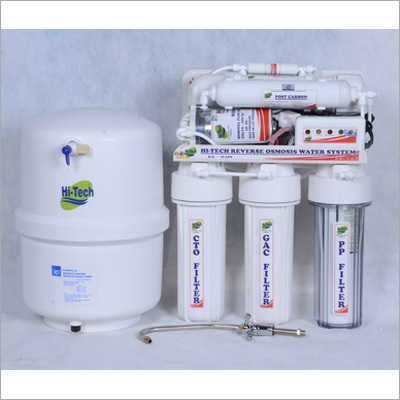 Under Sink Water Purifier
Price And Quantity
Product Specifications
Stainless Steel

CLIENT SCOPE Liter (L)
Product Description
RO 10 AWT LPH (Under Sink Water Purifier)

FILTER

5 mic. Sediment Pre

The porosity of 5 micron is effective in removing dirt, rust, dust sediments, sand & solid suspended particles from the water.

Granular Activated Carbon Filter

It provides enhanced reduction of taste, odor, and colour.

Carbon block Filter

Post Carbon Filter

It Produce quality of the final drinking water.

MEMBRANE

75 gpd RO T.F.C. Membrane. which can eliminate 90 to 95% of the chemical & micro-biological impurities.

PUMP

1.6 Lpm Pressure Pump

CAPACITY OF MEMBRANE

TFC Membrane produces 10 liters per hour final Purified water & rejects 95 % of the impurities in the waste water line.

Storage Tank

NFS Grade storage tank stores purified water.